Earning money on the computer: Here's how!
Today it's about earning money on the computer / PC, so about making money from home. Even if I already gave one or two tips in the above articles about earning money – this time I dealt a little more extensively with the topic of "How to make money from home with the computer".
Because it really does exist – but here too I would like to warn of gangsters, crooks and scoundrels. Often enough only the provider of such "work" earns something from it.
Earning money on the computer: questions and answers!
Can you make money online?
That's fine. However, for most of them it remains a dream or a little extra income.
How can I earn money with my PC?
There are many opportunities. What suits you depends on your previous knowledge and your ideas of how much money it should be. Unfortunately, earning money on the computer does not mean receiving money for free.
How can you make money quickly on the internet?
Even if it is said again and again that making money quickly on the Internet is possible. Unfortunately this is (mostly) not the case. Sure, a few euros will do. But get rich quick – that remains a dream.
How can I make money with clicks?
This is possible with the paid mailers or with online surveys. Unfortunately, the earnings are so poor that it takes a lot of stamina to even get ten euros.
How can you earn money on the internet seriously?
The easiest way to earn money on the computer is of course on the Internet. However, there are many unserviceable offers. How you can recognize this, see below. Otherwise, what counts: Only those with perseverance will be able to earn money on the computer in the end.
Be careful! Nepper, tugboat, farmer catcher!
Those who want to earn money on the computer will unfortunately always find offers that are simply too good to be true. Unfortunately this is usually the case.
How do I differentiate between serious and dubious offers:
Unrealistically high earning potential for mostly simple jobs
an imprecise job description (due to this simple job …)
Dubious imprint (the full address should always be included in a job advertisement)
Headquarters abroad? Hands off!
Pay money in advance? You'll never see that again.
Insert personal data in an online form
-> Caution is always required here, 99.99% of these offers are not reliable.
Make money on the computer: 10 ways
But now to the actual topic, how and with what can you earn money on the computer?
Open online shop
I know I'm about to start real work. Anyone looking for something to earn a few euros is in the wrong place here. An online shop is really a good way to earn money on the computer.
Depending on your amps, everything ranges from a few hundred euros to a full-time job, but let me tell you right away that the days when customers waited for you and your shop are over – if they ever existed at all .
Today it's really tough business and only the strongest will survive, so think carefully about whether you really want to open the thousandth toy store, or whether you really have the nerve, the time and the money to counter an online book shop To arrive at Amazon. What can (doesn't have to) still go well: Shops, for everyday things that are so difficult to buy offline.
My ideas for a shop with gluten-free food, lactose-free sweets, handicrafts from Africa, tobacco or alcohol that you don't get anywhere else in Germany, but always think of the difficulties: e.g. how do you check that there is no alcohol below 18 year olds manage to get it?
Place advertising on your own website
First of all, of course, you need – well, what? – exactly one website. In theory, you can register them today and advertise them immediately. But honestly, what do you still need to earn money? Exactly, there is no money just from placing advertisements – your website needs visitors, and lots of them. To start a website you need to invest some money in buying domain name and hosting.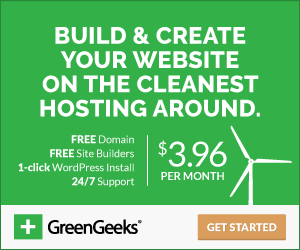 How many? It is because of how much you may earn. 😉 At the beginning I would expect that – if things go well – a few euros for every 1000 visitors. How much depends on the topic of your website. For example, financial topics, real estate, cars are well paid – children's topics, pets, recipes, for example, are less well paid.
Yeah, I know – then you just open a finance page, right? Forget it – sorry. Thousands of people had the idea before you – and 999 of them gave up!
Everything else will be nothing, I promise – we've tried enough before you. You need to post something new, great, interesting on your website or blog at least once a week. Otherwise it won't earn anything with the money.
So – and how long do you think it will work on a topic that you don't really care about? Earning money with websites or blogs works – you should look around a bit in the direction of SEO and bring time and patience with you. Nobody here is going to earn money immediately, immediately or quickly.
But to build significant extra income, this method is the best on the internet. Allow about a year until you earn an amount that is also worth mentioning. But that's not enough to make a living from it.
Test products
There are more and more companies that offer products that you should then test. Then you should let your readership participate in the test results. So it is an advantage to have a blog or something similar here. Most companies also allow a Facebook page or something else, so your own blog is not always a prerequisite for making money here.
There are also companies that "only" theirs It always depends on the product – I wouldn't do the work for a pack of soup in a sachet (at most at the beginning of my blog so that I can get test reports on it at all) – but if a new radio or a high-quality one If I had to test the shirt, I'd think about it. There won't be a single euro here – but an item
Fill out opinion polls
For the sake of completeness, I'll just go into it briefly – you only get a few cents for the surveys and usually the payout limits are so high that you lose the fun beforehand. These offers are often available on the Internet, I would not recommend them. The effort and the amounts offered are disproportionate.
Sell ​​online
Actually, we all already know that, right?
Have you never bought or sold anything on Ebay? Here you can quickly make a few euros. But it also goes one step higher: you sell homemade pieces on the Internet .
This works with children's clothing, jewellery or others – some have a small online shop running in addition to their sales on Ebay & Co. – you can set it up relatively easily yourself or rent it from various providers. But the main focus here is selling homemade items in online auction houses.
Offer services
Yes, in the end we already have that above, as "writing texts" – but of course there are still many other ways to earn money with services at home on the PC. My ideas – and they are definitely not the end of the flagpole: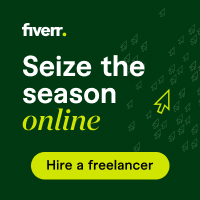 Virtual Assisstant
You take over, for example, invoicing, accounting, calls, etc. you can do it on many freelancing sites like Fiverr, Upwork, Guru, People per hour.
I know what comes in your mind! I don't know how to do it i dont have any experience and what so ever. You don't need to take stress. There are plenty of Free courses available on Youtube , from where you can learn.
Create websites
You create websites or blogs for other people
Spreading advertising Here you can, for example, distribute advertising for a website or a blog in the various forums, blogs, ect. Otherwise you harm your customers more than it helps. You can also offer paid likes or shares on Facebook.
Optimizing websites That would be the so-called Seo, which optimize websites so that they can be found on Google.
What is important with all these services, you need knowledge and experience in these areas. So before you throw yourself at customers, first of all please really become a specialist. Earning money on the computer is unfortunately still reserved for specialists.
Answer paid emails
Here, too, a short but clear statement on my part: You don't earn any money with it. By the time you're at the payout limit, you've usually given up and if not, you only get a few euros for weeks of work. That hardly falls under making money on the internet – rather wasting time on the internet.
Offer YouTube videos
If you're really good – really, really good – the income from YouTube videos is enough to make a living.
For everyone else, what counts is that there is only pocket money here – at most you have a video that is viewed a million times. This would be a possibility, if you can offer really good (self-made) videos, possibly an acceptable income can be realized.
Offer e-books
In my opinion only something for professionals who could write a book – or for rip-offs who would also sell crap, as long as it only makes money.
Affiliate Marketing
Nowadays there are many affiliate networks available in the market. You only need to join them and start promoting their products. After someone buys from your unique affiliate link you will got commission.
Looks easy?? But its not as much easy. It takes time but results are guaranteed if you work consistently. Some tips for affiliate marketing which can make a successful affiliate marketer.
There are plenty of affiliate marketing which you can join them and start making money.
My suggestions of courses
DropShipping
Dropshipping is simply about owning your online business fast and easy. Just get the products from us listed in your webstore and let the selling start. Collection is easy with a range of products from various categories.
Check This Full Dropshipping Course !
Earning money on the computer: my conclusion
Earning money on the computer is possible – there are one way or another where the income really exceeds pocket money. However, new ideas are rare – but something can be found for every taste. The only thing that should be done quickly is to say goodbye to the idea of "earning a lot of money quickly".